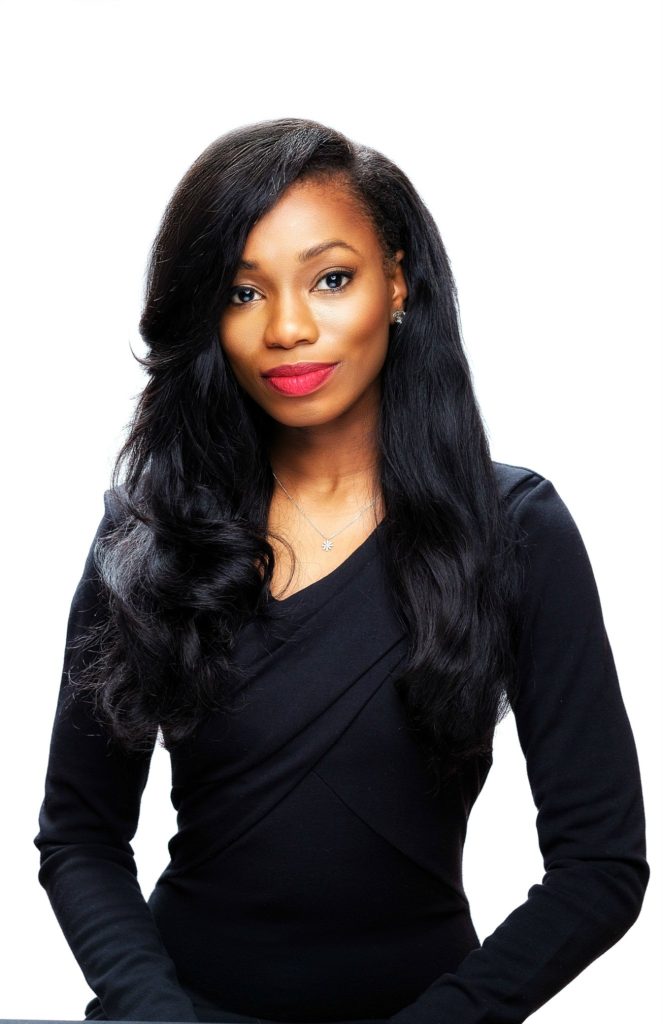 I am here to help women rise, within themselves and the world, by redefining and reimagining what it means to be feminine and powerful.
As the founder of Women Love Power®, my goal is to help women prioritize their desires, and reach their wildest dreams,  by leveraging their natural instincts. My unique expertise is exploring  the subversive  ways that women have acquired and wielded power throughout history. I  share my bold ideas about feminine power, gender politics and intersectionality with a global audience as a writer, lecturer, host and media commentator.  More importantly, on this platform, I create content aimed at helping ambitious women develop a very unique skill-set and worldview, that empowers them to live and love on their own terms. 
I've presented my research at a number of colleges and universities including the  University of British Columbia,  Yale University, Temple University and many more. My provocative ideas have been the  subject of viral videos and features on  MTV,  Essence, Hot 97,  My9TV, Afropunk, the nationally syndicated Michael Baisden Radio Show and  a variety of other media outlets. You can catch me in action  on The Grapevine TV, a digital talk show, where I'm a featured panelist.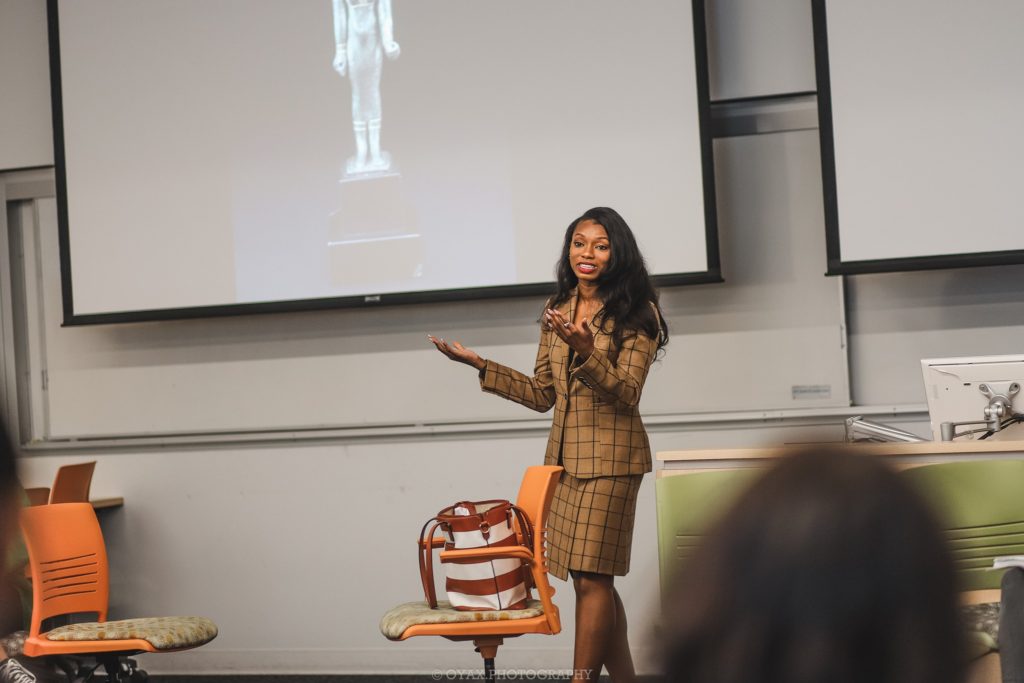 Women Love Power®  is  an educational platform designed to catapult world-class  women to success  with  smart, in-depth content that encompasses soft power,  mastery, and sacred sensuality. I established this company in 2015. Prior to that, I worked as a television news reporter and financial journalist.  I earned my bachelor's degree from Yale University in Near Eastern Languages & Civilizations. 
When I'm not working, I am often  dancing (or antiquing). I perform and compete  salsa 'on 2'  as a member of Reinas del Tumbao, a pro-team based in the greater NYC area.
Dynamic women, who  grab the world by the lapels, fascinate me. 
They always have. 
For over a decade, I studied the inner lives of history's most fascinating women, distilling their stories and  ancient wisdom into fresh ideas that pertain to today.  Overtime, I've come to realize that the  'feminine principle'– the powerful, creative force inside all women, is the key to not only power, but a more balanced and harmonious society. The values of the feminine principle– creativity,  emotional depth, radical trust, conservation, intuition, and reverence for the sacredness of all life– must be reintroduced into every realm of civilization if we are to experience more fulfilling lives, gratifying relationships,  and a safer world.
The feminine principle, when harnessed,  radically changes the nature of our relationship with ourselves, and others, and  the systemic suppression of  the feminine impacts our world in devastating ways–from  global warming, to war, and poverty, the effects  of suppressing, and denying the feminine are catastrophic. 
It is my belief that the Universe leans towards  justice and balance, and as such,   we are  in the midst of  a massive return to feminine consciousness. As we grapple with divisive  global crises, we are all witness to the  struggle for peace, equality  and balance  at every level of society. For me, one thing is clear– this new world doesn't work without powerful women. We need women, at their  best, taking up space, and bringing their powerful love, and their loving power, to politics, to communities, to boardrooms, to families and even the most intimate of relationships. 
I named my platform Women Love Power (not just powerful men) because if studying history's most  beguiling women taught me anything, it's this:  the Cleopatra's of the world don't succeed  because they behave  and wait patiently for a hero. The spoils of life and love go to women who are brazen enough  go for what they want, and bold enough to believe they deserve it. 
In our society women are taught to fear power– to spurn it even.  The greatest texts on power were written by men, for the benefit of men. We are subtly taught that power is the antithesis of what it means to be feminine,  but it  is absolutely necessary if we are to experience emotionally satisfying relationships, and maximize our potential in business, community, government and at home. Power is the ability to get your needs and desires met. For the modern woman, it's a survival skill.
Therefore, women must acquire power if they are to be the change they wish to see. And this empowerment does not entail merely imitating men. We possess a subversive power that  is overwhelming, indestructible and uniquely our own.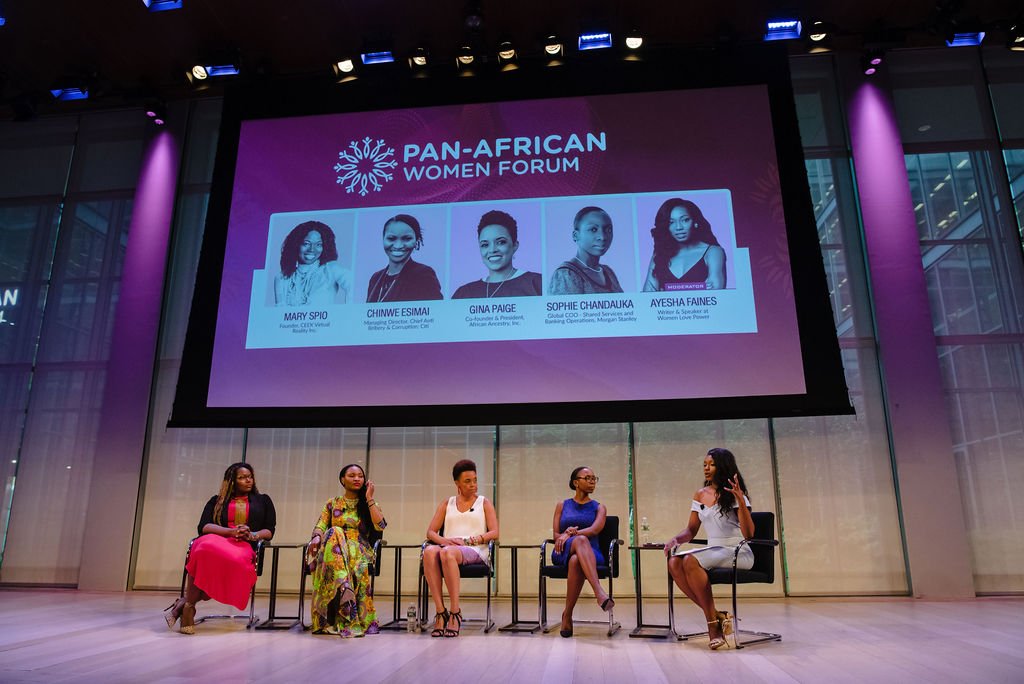 I hope that my work leaves you inspired and powerful beyond measure. I'd love to connect with you one-on-one. You can always send an email to Ayesha@womenlovepower.com or send your comments using the contact form below. You can follow me on  Twitter, Instagram and Youtube and you can join the Women Love Power  Facebook and Instagram.
Speaking & Media Inquiries