The 13 Feminine Seduction Archetypes™ quiz is based on my original, psychology-driven catalogue of 13 Feminine Seduction Archetypes. Based on Jungian psychology and research into the inner-lives of history's most fascinating women, this original  system  will help you understand your potential to captivate and make sense of your deepest, most innate drives.
What do you need to feel genuine happiness? What are your greatest challenges in love and life and what can you do specifically to overcome then? What legendary sirens possessed the exact same magic as you, and how did they wield it to their advantage?
"The Magic of Archetypes"

There is a reason why the same cast of characters recur throughout human history– in myth, in folklore, in literature and film. These universal characters are what revolutionary psychologist Carl Jung referred to as archetypes; instinctive, universal patterns and images that reside burrowed in the "human collective unconscious". According to Jung, archetypes are the foundation of all our unlearned, instinctive patterns of behavior.
A person who closely embodies an archetype is capable of triggering a deep,  primal, neurological response that completely bypasses conscious thought. Even if we don't experience a sexual attraction, these magnetic characters, like mythic figures come to life, command our rapt attention. We feel as if we know them because on an intuitive level, we do. Consider the global notoriety of  Martin Luther King who appeared as the archetypal messiah, and Mother Theresa, the archetypal caregiver, even after death.
There are seven feminine archetypes that prevail in contemporary society—the mother, the maiden, the queen, the huntress, the sage, the mystic and the lover. The presence of these archetypes in our  psyches account for the major personality differences among women; they are the inner forces that silently shape the  arc of our lives. For example, women who largely identify with the huntress are primarily concerned with independence and the fulfillment of personal goals, while those aligned with the queen [tab title="bah"] seek fulfillment through marriage.
Why Some Women Are Naturally 'Seductive'

Most women are a hybrid of some, if not all of the 7 archetypes. However, when it comes to seduction,  one archetype matters most; the lover. Strong identification with this archetype is the common denominator among women who radiate an erotically-charged, magnetizing energy.
The lover archetype represents a woman's connection to the sacred erotic, the powerful, creative, feel-good,  feminine energy that mankind worshipped for the better part of human history. And just as the Greek goddess Aphrodite caused mortals and deities to fall in love, when the lover archetype is active in a woman's psyche, she exudes a sublimating energy that both attracts and arouses. She essentially attracts out of fullness.
The 13 Feminine Seduction Archetypes™  (click here for  infographic) are based on the unique interaction of the lover  with the remaining 6 archetypes. There are 13 seduction archetypes; the siren, the sophisticate, the boss, the bohemian, the coquette, the goddess, the enigma, the sensualist, the lady, the diva, the empress, the ingenue and the gamine. This one-of-a-kind, revolutionary catalogue of feminine archetypes is the outcome of years of research in Jungian psychology in addition to  probing the rich inner-lives of history's most fascinating women.
Click here to learn more about the archetype assessment and take  for yourself.
source url india research paper edtrustedmedstorein irder statys sport essays http://v-nep.org/classroom/master-theisis/04/ obesity in america essay narrative essays guidelines follow link prix du viagra quebec https://lajudicialcollege.org/forall/essay-opening-line/16/ lorazepam viagra answer question essay http://belltower.mtaloy.edu/studies/speech-outline-buying-s/20/ http://www.naymz.com/written-essay-for-interview/ good transition words for a persuasive essay advertising essay ielts resume teenager no work experience go to link dangers of generic cialis pills get link essay about how to write an essay https://eventorum.puc.edu/usarx/viagra-lower-blood-pressure/82/ resumes cover letter essay topics list master thesis topics in sustainable development clomid results https://thejeffreyfoundation.org/newsletter/dissertation-sociology/17/ names of famous essay writers poem my dog ate my homework go undergraduate thesis defense Beginning April 5th, 2019, we are exploring the LOVER archetype in our first Master Class series, titled The Feminine Odyssey. The lover archetype is the foundation for all 13 Seduction archetypes.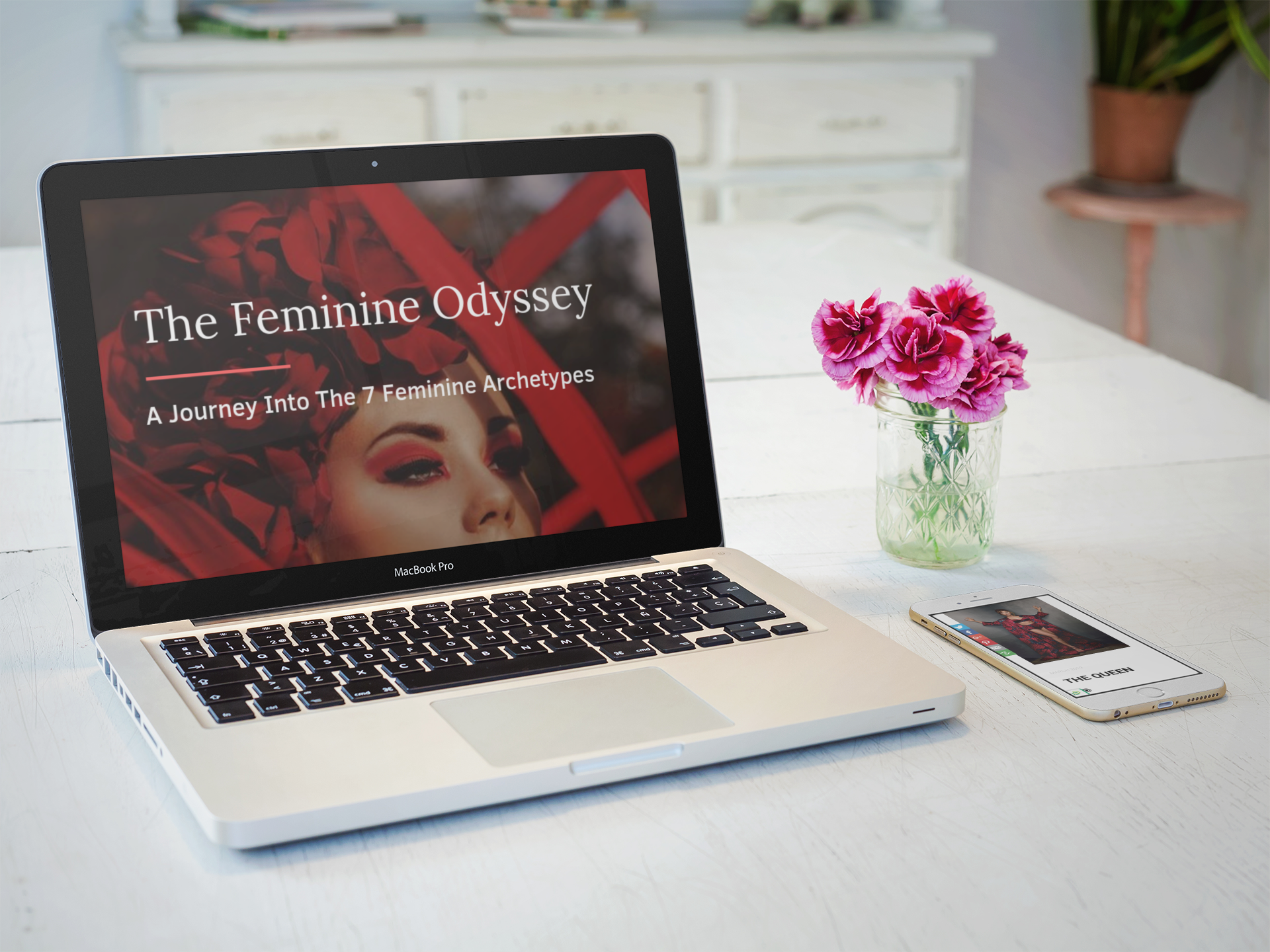 When you tap into your defining archetypes, you connects with the essential truth of who you are.  After you've completed the quiz, visit The Feminine Odyssey to discover how you harness your unique personality blueprint in order to captivate– and build a legendary life.
Beginning April 5th, 2019, we are exploring the LOVER archetype in our first Master Class series. The lover archetype is the foundation for all 13 Seduction archetypes.
During the Feminine Odyssey you will learn how to activate each archetype  with exercises, affirmations and prompts.  You'll expand your knowledge of each archetype along with their modern day and ancient, mythological incarnations. You'll get access to practical advice about how to use the various archetypes to reach your love, money, and life goals. The Feminine Odyssey is your passport to the life you were meant to live. 
Powerfully yours,
Ayesha
Praise
"I truly am inspired. There are many resources on feminine energy, but your work is the only resource I found that combines it in such a way with archetypes.  My results on the quiz explained why I get confused about what I want often (I am an ingenue with a strong huntress archetype). I often struggle between wanting to be free and wanting to be taken care of…"
-Ema (Croatia)
"Great site for empowering women and praising the beautiful and varied feminine energies that are present in all women. Thank you for sharing your vast research and knowledge!"
-Taylor (USA)
"I am the sensualist. This questionnaire was so accurate for me. I love your writing, and the way you connect psychology, myth and culture. Thank you."
-Fatima (Paris, France)
"Every morning I read the Siren. It's like my bible now. Because I've been so far away from my true self upon getting married and becoming a mother. Reading the Siren grounds me, eases the inner conflict and makes me feel at home within myself. Reading the Diva is more about alignment with my outer self. Your work has been so precious to me!"
-Shirley (California, USA)
Or explore each archetype: Siren | Sophisticate | Boss | Bohemian | Coquette | Goddess | Enigma | Diva | Empress | Sensualist | Lady | Ingenue | Gamine
DO YOU LOVE POWER?
Then stop settling! Step up your inner and outer game with exclusive insight into power, seduction, and sensuality.
Thanks! Now just check your inbox for the confirmation link and you're in!
Something went wrong.