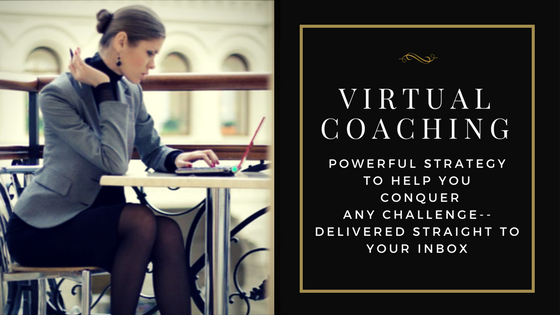 The fastest, most convenient way to work with me– present any single question,  issue or challenge you are facing, and I will provide guidance based on my knowledge of archetypal psychology, soft power, persuasion,  feminine energy  and personal mastery. This service includes a personal video response from me to you.  You will receive the response within 48 hours of your inquiry– often much sooner. Inquiries may include:
A personalized interpretation of your personality score based on details you provide about your background, including your natural strengths, emotional blindspots, and steps you can take to overcome any current obstacles.
Power tactics for any interpersonal challenges you may be dealing with in the workplace or in your social life
Objective insight on any romantic challenges and the steps you can take to feel more powerful in your relationship(s)
Actionable advice to improve your confidence and sensuality
Practices to honor your dominant archetypes, capitalize on your seductive qualities or achieving a sense of wholeness.
Practices to connect to  your feminine energy.
Assistance working through insecurities, fears, internal conflicts, a pending major decision, or overcoming a sense of being stuck.
Anything else you I can assist you with!
Guidelines: Provide as much background as you'd like, but please limit your inquiry to a single question or aspect upon wish you'd care to hear elaboration.  If you have an additional inquiry, please select the second option on the Paypal list, and you will receive two video responses addressing each item. If possible, please include your most dominant feminine archetype(s)(maiden, lover, mother, queen, sage, huntress, mystic) based on your quiz results. That really helps me deliver a better response. If the question is not clear,  you may be asked to revise. If you are having trouble limiting your inquiry to a single topic or question, or if you would prefer to engage in a conversation,  it would be a pleasure for me to speak with you personally. Find out more here. 
Simply purchase via Paypal below, and include your inquiry in the contact form beneath. 
*** Technical questions related to functioning of the website or rendering of services, along with basic questions (i.e. I can't figure out my seductive archetype) are always FREE, along with comments, feedback and suggestions!!! So email away.