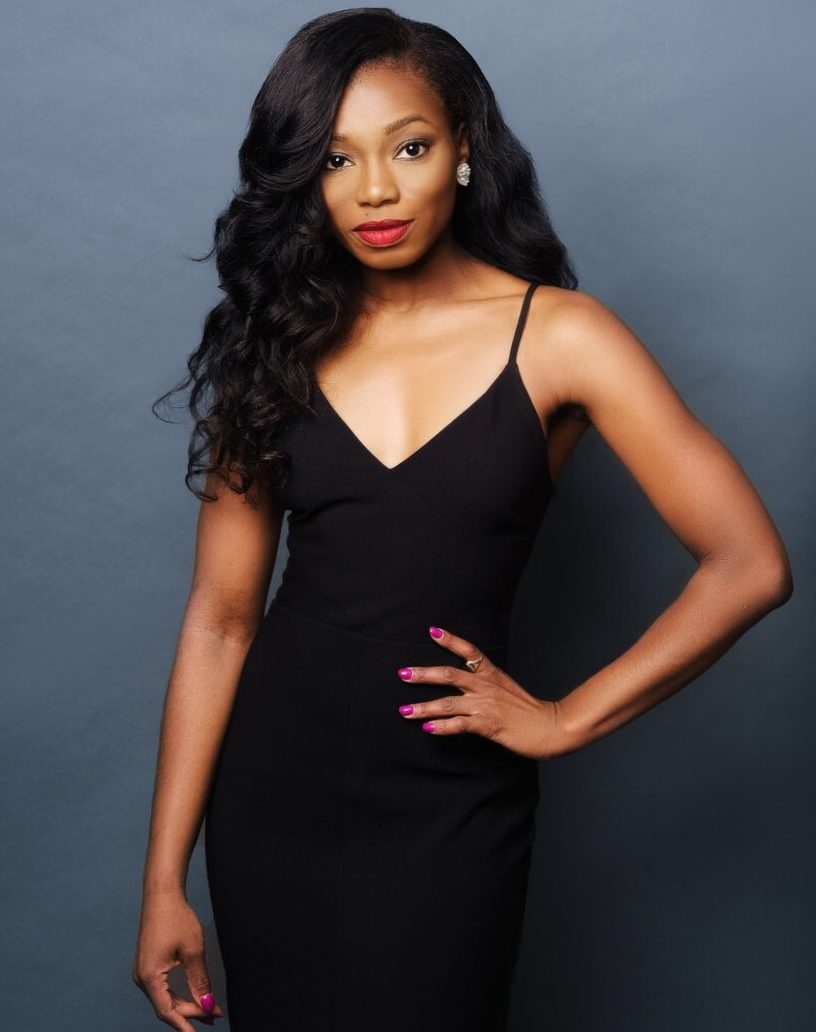 Ayesha K. Faines is a writer,  thought leader, and a brave new voice for feminine power and social change. She is currently a commentator on the nationally syndicated "Michael Baisden Show" and  a featured panelist on 'The Grapevine Show', a millennial  web series that has been covered by publications all over the world, including The Washington Post, CNN, and The Daily Mail. Her probing research and provocative insights into sexual politics and soft power have been the subject of viral videos,  national media  attention, national keynotes and presentations on college campuses.
After devoting a decade to studying the unique ways that women have historically acquired and exercised power, Ayesha launched Women Love Power, an educational platform that challenges the cultural norms that check female ambition, and helps women rise by harnessing their unique feminine instincts.
A former TV journalist, Ayesha has worked on-air for news stations in the Jacksonville, Florida and  New York City media markets. She's covered business for CNBC, Arise News, and the Atlanta Black Star in addition to writing for a  host of digital outlets. She is graduate of Yale University.
Ayesha's passion, away from work, is dance and she performs and competes salsa "on two" as a member of Reinas del Tumbao, a professional competitive team.
A leading expert in soft power, feminine consciousness, and sexual politics, Ayesha  has a fierce, global following, thousands of women strong.  She is is an accomplished writer, exciting speaker, and seasoned 'talking head'.  You can follow her on Twitter, Instagram and Youtube.
For personal, media and speaking inquiries, please use the contact form below or send an email to Ayesha@womenlovepower.com. A media reel is available upon request. Please note, Ayesha is available to write, comment and present on the following areas of expertise:
Evolution, Neuro-Design and Feminine Consciousness
Women, Sex & Power
Polyandry, Polgyamy & Monogamy (Which is best for Women)
How Female Sex Influenced the History of the World
How to Wield Feminine Power in a Masculine World
How the Modern "Hook Up" Dating Culture Harms Women
"Situation-ships" The Rebranding of  Physical and Emotional Abuse
Raising Powerful Girls
The Power of Intuition
How to Develop Personal Power
Feminine Warfare: Power Tactics for Women
How to Connect to Feminine Energy
Feminine Leadership in Organizational Culture
Feminine Values and The Future of Society
Masculine and Feminine Cultures
Seduction and Emotional Persuasion
The History of Dance & Sacred Movement
Contemporary Feminism
Beauty Culture
Patriarchy and Femininity
The Power of Emotion
Sacred Sexuality
Sexual Politics in Popular Culture
Feminine and Masculine Archetypes
The Subversive Power of Femininity
SaveSave
SaveSave
SaveSave
SaveSaveSaveSave
SaveSave
SaveSave
SaveSave