This is a continuation of a three-part series titled "How to Seduce A Man: 3 Principles Every Woman Must Know". If you haven't already, please begin with Part I.  
I can remember the bonding that began the moment I arrived to the departure location for Le Diner en Blanc. It was just outside of Brooklyn's Barclays from where our group guide would lead us to an unknown location. Dressed in all white— we stood apart from the drab concrete jungle. Naturally, we began to talk amongst ourselves—mostly  exchanging war stories of hauling tables and chairs on New York City public transportation.
This group bonding progressed as we played follow-the-leader through the turn stiles,  spilling out onto the subway platform like a  bottle of white out. We noticed the puzzled expressions of the commuters. They weren't in on the secret. This made us feel closer. And by the time we arrived to our surprise location, it was as if we were long time friends.
The Second Principal of Seduction
There is a reason why couples take romantic getaways and cult leaders lure  converts to  compounds in a faraway place. There's a reason why sororities, fraternities, gangs and secret societies practice covert handshake and greetings. People bond over secrets and shared experiences. These are both forms of isolation, and as you'll discover in the following text, isolation inspires intimacy.
There are two forms of isolation; physical and psychological. Physical isolation occurs when an individual is placed in an unfamiliar environment and   feeling insecure, overly relies on the social cues of others.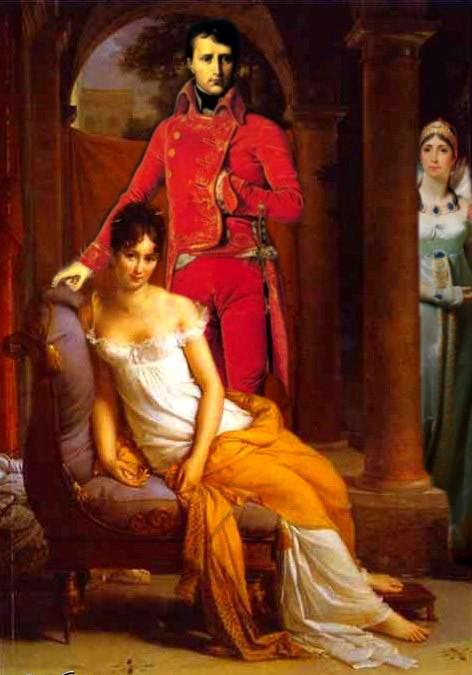 During the prelude to their liaison, vicomtesse Josephine Bonaparte famously invited Napoleon to one of her weekly soirees where she'd be surrounded by leading intelligentsia,  beautiful women and a gaggle of male admirers.
When cupid fires his arrow, the love struck feels both pleasure and the sting of pain. In seduction, the two are marvelously entertwined. You too can consume a man, in the same manner that a drop of cream infuses black coffee, but in order to accomplish this longing, you must supply the two ingredients of love; both agony and ecstasy.
xo,
Ayesha
This is Part II of a three-part blog series titled "How to Seduce  A Man: 3 Principles Every Woman Must Know". Part I reveals the first principle; few can resist a mystery. Part III reveals why you must be one-of-a-kind. Subscribe below to receive  my weekly letter containing original case-studies, videos and articles that you won't find on the site– or anywhere else on the web.
*Peterson, Brent D., and Gaylan W. Nielson. Fake Work: Why People Are Working Harder than Ever but Accomplishing Less, and How to Fix the Problem. New York: Simon Spotlight Entertainment, 2009. Print.
DO YOU LOVE POWER?
Then stop settling! Step up your inner and outer game with exclusive insight into power, seduction, and sensuality.
Thanks! Now just check your inbox for the confirmation link and you're in!
Something went wrong.