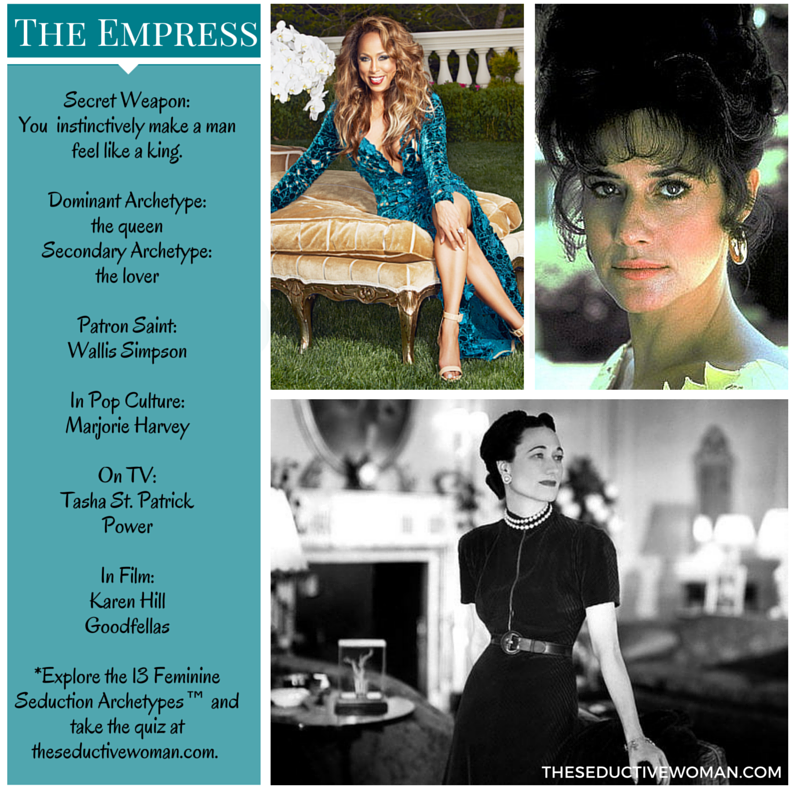 "In our family, being powerful, means you never apologize for being a woman."

– Gergette Mosbacher
True to your dominant "queen" archetype, you value commitment, marriage and status within  your community. Like a monarch, your regal bearing  draws attention and commands respect from men and women alike.
Marriage is important to you, hence the single life can feel daunting. Apart of you will remain unfulfilled so long as you've yet to experience committed love to a man you consider a 'king'. More than any other archetype, you long to be apart of a unit.
Your regal bearing, inner strength, and unwavering loyalty is what attracts men. When the lover archetype is active and you are connected to your sensuality, you move with grace, and dress in feminine attire  that is tasteful and classic.
Your appearance intrigues,  but the real magic happens after a man connects with  you. You have an unmatched ability to inspire a man by listening deeply and showering him with attention. You anticipate his needs, take pleasure in his favorite activities,  and you demonstrate unmatched loyalty.  It's easy for men to become utterly dependent on you for physical and moral support.
You are as loyal as they come but you are far from a doormat. That's what fascinates men. You appeal to their inner hero, but when they test you, you make your  boundaries clear.
When confronted with choosing between Wallis Simpson, a twice-divorced American, and the British monarchy, King Edward VIII abdicated the throne to marry the love of his life. That's how powerful the "empress archetype" is when fully developed.
Madame de Pompadour, the indispensable mistress to French King Louis XV, with her eye for extravagance and style,  played a decisive role in making Paris the perceived capital of taste and culture in Europe. The savvy woman also advised the King on pressing military and political matters, securing titles for herself, and those close to her.
You can run a business or an efficient household and  you aspire to prominence in your community. You were meant to be matriarch– the presumed center of gravity in your family, community and social circle.  You assume the 'queen' position in any group. You have quiet inner strength and tough resolve.  In your mind, love is an equal partnership. When  your partner succeeds,  you succeed.
Are you an empress?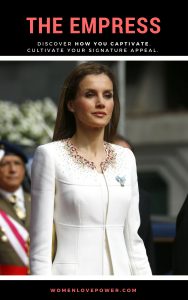 I invite you to dive deeper into the inner-workings of your personality and the unique way you captivate. This forthcoming workbook reveals the secret to making the most of  your assets, and how to overcome your  greatest challenges. I poured years of research into one concise, interactive resource– replete with  case-studies, proven strategies and an actionable game plan to maximize your presence and personal power.
Hit the button and when it's available, you'll be first to know.
Curious about your archetype? Take the psychology-driven Seduction Archetype Quiz.  
Explore the Empress archetype on Pinterest!

Click to learn more about the other archetypes: Siren | Sophisticate | Boss | Bohemian | Coquette | Goddess | Enigma | Diva | Empress | Sensualist | Lady | Ingenue | Gamine
DO YOU LOVE POWER?
Then stop settling! Step up your inner and outer game with exclusive insight into power, seduction, and sensuality.
Thanks! Now just check your inbox for the confirmation link and you're in!
Something went wrong.